Looking for some delicious dessert-y cocktail recipes this holiday season? Maybe a little protein or caffeine boost too? We've got you covered. These tried-and-true Slate cocktails are the perfect holiday libations. Check 'em out!
The Slate Espresso (or Vanilla) Martini
A Slate classic. Next time you're in the mood for a caffeine-fueled martini, this Mocha Latte drink will knock your socks off. Not much of a chocolate person? Sub in our Vanilla Latte instead! Either way, shake it up with ice and enjoy:
INGREDIENTS
2 oz Slate Mocha or Vanilla Latte

2 oz vodka

½ ounce coffee liqueur 
TOPPINGS
If you're feeling fancy: 3 coffee beans for health, wealth, and happiness
Dark Chocolate Peppermint Delight 
Introducing the high protein peppermint patty. Smooth, strong, and minty, it's the best way to help cleanse that palate after dinner:
INGREDIENTS
2 oz Slate Dark Chocolate

2 oz vodka

1 oz Peppermint Schnapps 
TOPPINGS
1 miniature candy cane 

Lactose free whipped cream
French Vanilla Eggnog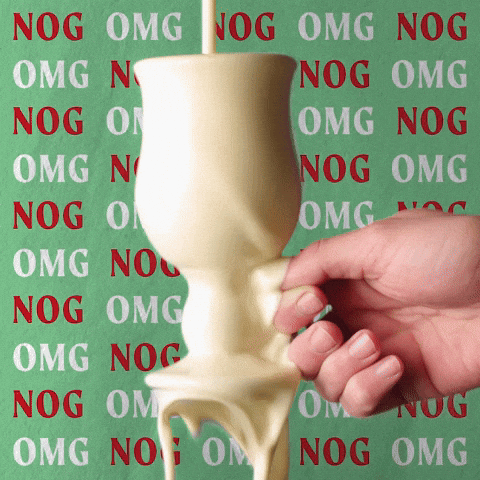 We googled how to make homemade eggnog. We decided to buy it instead. But… we did want to make it more vanilla-y… so here's an easy one:
INGREDIENTS
3 oz lactose free eggnog 

3 oz French Vanilla Slate 

An extra splash of rum if you're feeling bold…
TOPPINGS
Lactose free whipped cream

Dash of Cinnamon

Dash of Ground Nutmeg 

What's a dash?
The Boozy Chocolate PB&B Smoothie
A known lover of peanut butter and banana, we're sure Elvis would have gotten a kick out of this one. Due to the consistency, we highly recommend blending the following: 
INGREDIENTS
Half a Dark Chocolate Slate

1 oz peanut butter whiskey

½ a banana

Ice 

Blender
Or… Make it a Mocktail!
No booze? No problem. Make a Mocktail Martini! Remember to shake it up nicely:
INGREDIENTS
4 oz Slate of your choice

2 oz dairy-free whipping cream 

*If using a non-caffeinated Slate, add in a shot of espresso!
TOPPINGS
Sea salt

Chocolate flakes 
There ya have it! Slate Holiday cocktails for the whole fam… if they're over 21 of course. As always we'd love to know what Slate concoctions YOU come up with so remember tag us on IG if you test these or any others out for yourself.
Happy Holidays and Cheers,
The Slate Milk Squad

Written by Cassandra Catesson