With Halloween comes an influx of sweets. Delicious? Yes. But unfortunately, many are loaded with sugars and additives. For those of us looking to enjoy the taste of our favorite treats in a slightly healthier way, we've thought of a few ways to keep Halloween fun, with a bit more balance. No tricks, all treats, let's get into it.
Bobbing for Apples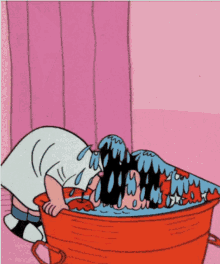 Tried and true, bobbing for apples has been around since the 14th century. Though it lost popularity over time, it was brought back to celebrate fall harvest when America was first coming together. Simply fill a bucket with water, plop in the apples, and set the timer. Each player gets 2 minutes to go at it for a chance to be the quickest to have bobbed. A perfect way to combat the build up of sugars from candies, apple fibers help act as a toothbrush, "scrubbing away plaque from teeth and removing other food debris."  A seemingly perfect fit for the festivities ahead.
Pump[kin] Up the Fun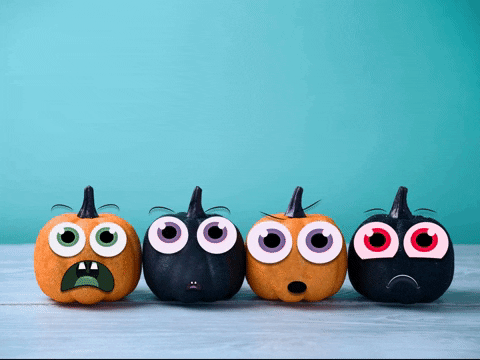 A beloved tradition by many, stores often sell whole pumpkins to be carved by families creating funny faces or even bringing intricate carvings to life. While creating a friendly competition, make sure to hold onto the guts that lie within. Or, if we wanna get less gorey, grab those seeds, rinse, salt, and roast for a yummy snack. Small but mighty, these nutrient dense seeds have been attributed to improved cardio and prostate health as well as protection against certain cancers. Full of copper, zinc, B12 and more, they're a great option for a fun, salty fix. Still not sold? Totally okay to go the old-fashion route and make that rich pumpkin pie. 
Banana Mummies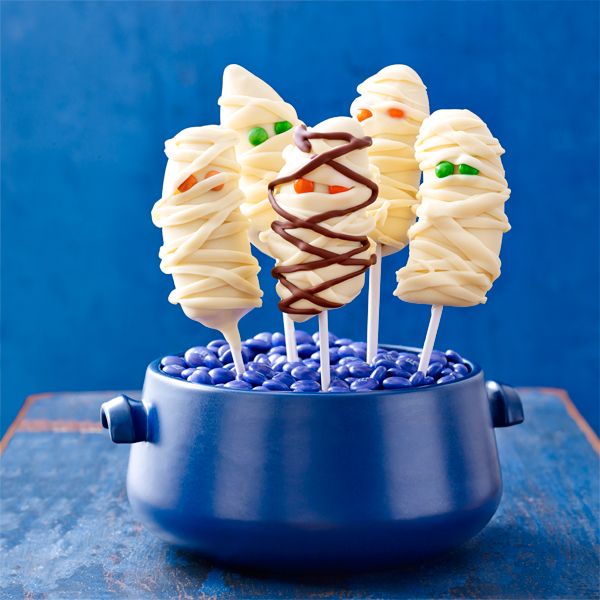 *Courtesy of Woman's Day
We all know and love chocolate covered bananas, well, hopefully. If this rings true for you, here's a fun way to jazz it up for the holiday season. Ditch your classic semi-sweet for some white chocolate. While freezing your halved bananas on popsicle sticks, fill a piping with the melted chocolate. When ready, haphazardly drizzle over the half of the bananas facing upward from the table, freeze, and finish the other ends to complete. Before finishing off with a quick freeze, secure two MnMs as eyes below a thin layer of the melted chocolate. There you have it, sweet frozen goodies rich in potassium, fiber, and protein to satisfy any sweet tooth.
Frankenstein's Guac

*Courtesy of Produce for Kids
A fun addition to any party, guac is often a revered dish that puts guests or hosts in good graces. For your next Halloween party, surprise guests with this quick, easy treat. In a serving dish, flatten out your guac, giving it a flat base to build your face. Using blue corn tortilla chips, place them upright where the hairline begins. Add two dollops of sour cream to build up your eyes and two olives for pupils. Lastly, grab a handful of pretzels, using one stick intact, place broken pieces perpendicular to the smile line to build teeth. And voila, a ghoulish guac and excellent party favor loaded with healthy fats, B6, vitamin C, and vitamin E.
So there you have it, whether working out those arms to get out pumpkin seeds or mashing up some avocados for a savory snack this Halloween, enjoy knowing there's never a bad time for a fun, healthy treat. Better yet, why not savor the holiday spirit with a Slate? A little bit of protein goes a long way for those long nights trick 'r treating! Chocolatey and delicious, it's your fav childhood snack, all grown up. 
Cheers,
The Slate Milk Squad

Written by Cassandra Catesson