It's that time of year again. Summer is coming to a close and people are finally heading back to school. So, what better way to pay tribute to your inner child and the nostalgia of recess than to reintroduce some childhood classics into your workout routine. Here are 4 childhood games to add back into your life for a fun, effective workout!
You're never too old for kickball.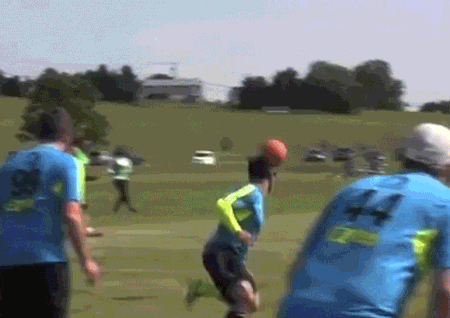 If baseball is America's National Pastime, then kickball has to be a close second. Though it seems to have been gatekept by elementary schoolers, life's too short to not enjoy the highs and lows of this team bonding activity. High pressure, great cardio, and a test in hand-eye coordination, kickball is sure to get your heart rate up while guaranteeing you a good time.
No tag backs!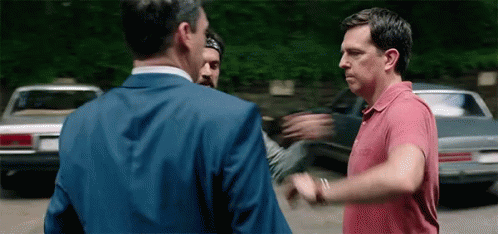 Any tag vet knows: the more obstacles between you and the chaser, the better your chances of winning. Wanna put it into hard mode? We give you, "no tag backs". This phenomena suggests the tagger cannot be tagged back by their 'taggee.' Employing this rule elevates tag to a much more intense workout, increasing your cardio while also allowing you to work on your dexterity. Gather your friends, and start tagging!
Frisbee, anyone?
Typically found in movie scenes where the girl meets the guy playing with his dog in a park… frisbees don't get the love they deserve. Grab a friend, grab your dog, and get outside! It may take a little bit of practice to get that forehand and backhand working right, but wow does it feel good when you do! A physical activity for both your arms and legs, frisbee is a great way to get out with some friends while also getting a nice sweat in.
The flag hath been captured…
For those looking for a bit more of a tactile approach, this cardio-inducing and endurance-testing activity is THE childhood classic. Much like with kickball, players are divided into two teams each vying for their opponents flag on a territory outside of their own. For a little added fun, when you get caught by the opposing team, you must spend time in their "jail," until a teammate arrives, crosses territories, and frees you to join back in the fun. Often surveilled by an appointed guard, the adrenaline rush of outrunning opponents and saving your teammates can often surpass that of having returned with the flag. So get to it! Test your endurance and reflexes while building up your stamina. Steal the flag today!

No matter your age, you're never too old for some childhood classics. And that's exactly why we brought back your favorite: chocolate milk. The only difference? We made it better. So grab some friends, get outside, and crack an ice old Slate. You'll get some exercise while having a blast in the process. Isn't that the goal?

Cheers,

The Slate Milk Squad

Written by Cassandra Catesson